"Ohhhhh We're off to see

the Wizard

the wonderful

Wizard of Oz!"
When Dorothy steps out of her house after the tornado, color comes onto the screen. There are little people (as I used to call them) in Munchkin Land, and the beautiful Glenda the Good Witch comes in a bubble gum bubble to tell Dorothy that she saved them from the Witch of the East.
A part that is stuck in my mind is the ballerina and tapper munchkins that greet Dorothy.
I loved that part because I loved to dance, and I wanted to do point ballet afterwards.
As Dorothy travels on the yellow brick road she meets three friends; Scarecrow, Tin man, and the Cowardly Lion. The set out to go find the Wizard in Emerald City so the Wizard can give them what they want.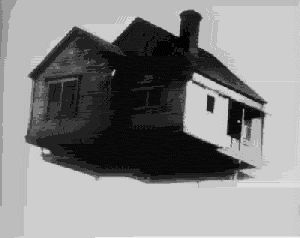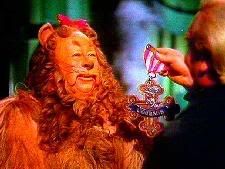 The journey to Oz is one that I thought I remembered vividly. However, after watching it again, it seems different. The scenery is cheesy, the way they talk is actually funny, and their dance moves are plain. When I was little, this movie was THE movie. Actually, I now feel as though the tin man is gay, Glinda is a pretty old and not all that gorgeous, and the Witch's monkeys scare me. Dorothy was a little too naive and trustworthy for me. Watching it again made me realize how fake it was and I never would have thought that.
I even thought I was Dorothy. The first time I ever went to preschool, my mom came to pick me up and they told her that there wasn't a Brittany. My mom pointed to me and told them I was right there and they told her that, "no that's Dorothy." My mom just smiled. She told them about how that was my favorite movie, and everyone had a good laugh.
I do still love The Wizard of Oz, perhaps because I used to adore it, or maybe it really is a classic movie, I can't really decide.